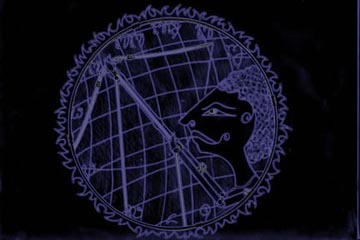 Latest News and Updates - 2005
Darwin Festival 2005
Over for another year, the Darwin Festival 2005 was a huge success attracting more than 53 000 people, with exceptional ticket sales and outstanding feedback.
Thanks to gorgeous Top End weather and record crowds, the Darwin Festival 2005 will go down in history as the most successful and best attended ever. Festival fans flocked to performances in venues such as the Star Shell in the enchanting surrounds of the Botanic Gardens, the Darwin Entertainment Centre, the historic Town Hall Ruins, the Museum and Art Gallery of the NT, Deckchair Cinema and the WWII Oil Storage Tunnels.
The Darwin Festival has again made a huge contribution to art, culture and entertainment in the Northern Territory. Every year the Festival draws more visitors from interstate and around the world, embedding its reputation as the fastest growing festival in the southern hemisphere.
Putting together an event of this nature is a huge challenge, but with the enormous co-operation and inspired efforts of our staff, volunteers, and hundreds of talented performers from the NT and around Australia and South-East Asia, the Darwin Festival 2005 proved to be extremely successful.
The Darwin Festival 2005 had more than enough memorable moments including Scared Weird Little Guys opening the Festival with a sold-out performance, a rousing standing ovation for Christine Anu's lyrically powerful cabaret show, two sold-out performances for the comedy trio Tripod, enthusiastic attendances for the riveting Traditional Indigenous dancers, and Sophie Koh's emotional tribute to Darwin at the Star Shell.
With over 74 productions, 190 events and performances and over 1100 local, national and international artists involved this year, this year's Darwin Festival is one to remember.
Enewsletter Registration
Register now to receive regular Darwin Festival enewsletters and bulletins.
Become a Darwin Festival PLUS Club Member for only $33!
Special ticket deals, VIP invitations, discounts around town and much more. Become a member now!