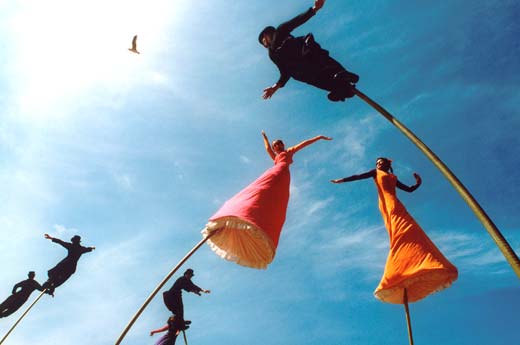 The Field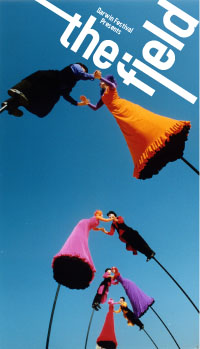 For the first time in Darwin world acclaimed performing arts troupe Strange Fruit
"Wistful and funny, breathtakingly simple and yet strange and mysterious … sublime."
- The Australian
8 characters enact an intriguing ritual of courtship and discovery high above the ground on 4 metre poles that bend and bow to impossible breath taking angles. The field explores themes of love, freedom, loneliness and joy and the audience is taken on a journey of beauty, love and laughter.
This award winning performance troupe has played to over 1 million people at festivals around the world.
A must see show for everyone.
Date: 26 - 27 Aug
Time: 6.45pm
Venue: Entry through
main gate The Heritage Lawn
Darwin Botanical Gardens
Price: FREE