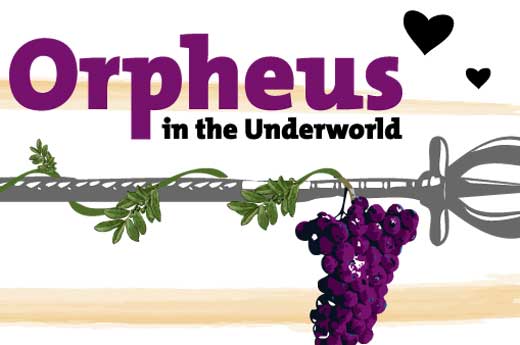 Orpheus in the Underworld
Sung in English
By Jacques Offenbach
Offenbach's comic operetta "Orpheus in the Underworld" is a unique take on this dramatic tale. The tragic story of Orpheus and Eurydice has been made into an opera many times, but Offenbach decided to turn it into a comedy, with a decidedly French atmosphere of amorous misbehaviour and ensuing complications. The gods and goddesses of classical mythology, with a great deal of fuss and bother, all get involved in trying to sort out the problems caused by Pluto's abduction of Eurydice. It all ends happily ever after, with lots of comic moments on the way.
Date: 15 - 19 Aug
Time: 7.30pm
Book: 8980 3333
Venue: Charles Darwin University Theatre Building 17
Price: $27/$22conc.