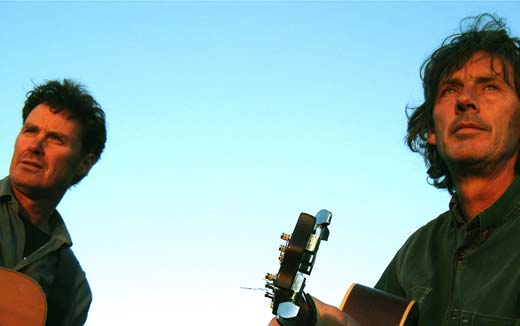 2songmen
Neil Murray & Shane Howard
Shane Howard (founding member of Goanna) and Neil Murray (founding member of Warumpi Band) have each contributed some of the finest songs in Australian music. Their songs speak of the country, it's people and our unique national identity. Touring together for the first time.
2songmen
Take two songs of anthemic proportions "Solid Rock" and "My Island Home" and you have the heart and soul of Australia.
Date: 22 Aug
Time: 8pm
Book: 8980 3333
Venue: Star Shell Botanic Gardens
Price: $30/$25 conc.