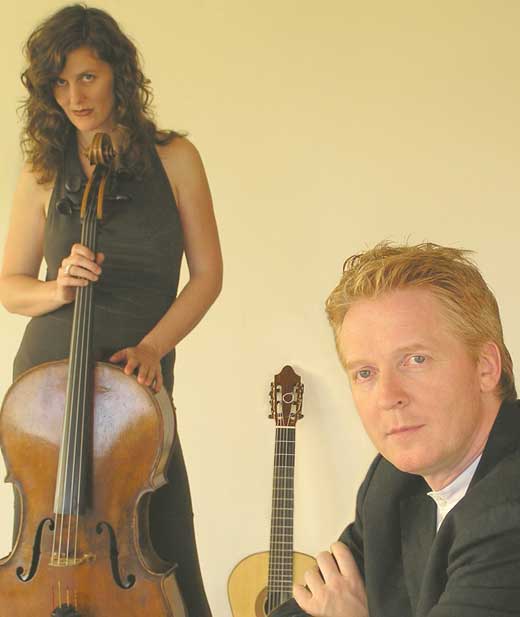 Duo Lointain
Sound and Vision
Internationally renowned German guitarist and composer Wulfin Lieske and Australian cellist Rebecca Harris are Duo Lointain.
With a flair for the new and
avant-garde performing compositions from around the world, Duo Lointains repertoire includes Djilile and Tailitnama Song by Australia's Peter Sculthorpe, Spiegel im Spiegel by Estonian composer Arvo Pärt, Suite Espagnole by Cuba's Joaquin Nin and Germany's Wulfin Lieske's own composition. Dramatic projected N.T. images by award winning photographer Bronwyn Wright inspire an improvised musical feast.
Performed in the historic Qantas hangar surrounded by the MVEC's notable vehicles in addition to the fusion of sight and sound, local historian Bob Alford will talk about the historical significance of the hangar.
Date: 13 Aug
Time: 7.30pm
Book: 8980 3333
Venue: Qantas Hangar MacDonald Street Parap
Price: $23/$17conc under 12 $13



A partnership between Duo Lointain, Charles Darwin University's 2006 Concert Series and The Motor Vehicle Enthusiasts Club of the NT