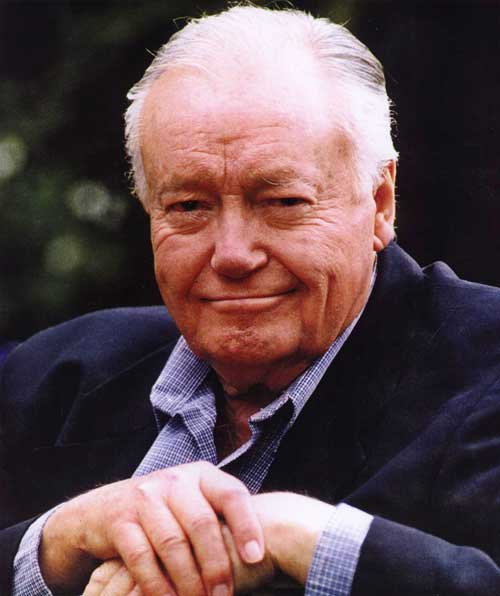 Bud Tingwell
"People were entranced by his stories and his insights"
- Rob Robson, Manager - Shepparton Arts Festival
An Audience with…Charles 'Bud' Tingwell is an intimate evening with one of Australia's greatest icons of stage and screen. From The Sullivans, Prisoner and The Flying Doctors, through to theatre productions such as The Carer and films including Puberty Blues, The Castle, The Dish and more recently Jindabyne and Irresistible where he co-stars with Susan Sarandon.
This is a very special evening that brings together both star and audience in a conversation format. Bud is joined onstage by an interviewer who asks him questions about his on screen/stage career including some "behind the scenes stories" from his time spent working in Hollywood, London and Australia.
At various points throughout the evening, the interviewer invites the audience to ask their own questions and it is at this point that the evening takes on its own life. Bud always pops into the foyer afterwards to answer any remaining questions!
Meet Bud after the show in the foyer if you have any unanswered questions
Date: Aug 11
Time: 8pm
Book: 8980 3333
Venue: Studio Theatre Darwin Entertainment Centre
Price: $30/$25 conc