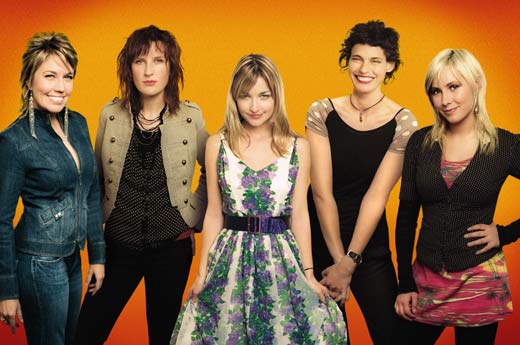 Broad-SOLD OUT
Inspiring combinations of style & performance, with amazing depth & warmth of contemporary songwriters in Australia.
Deborah Conway, Mia Dyson, Ella Hooper, Kate Miller-Heidke, Melinda Schneider
"No one, the performers included, really knew what to expect of Broad, and its triumph was greater than we could have imagined. As the crowd responded with a standing ovation..."
- THE AUSTRALIAN Martin Jones
Five of Australia's most engaging singer/songwriter/instrumentalists will be on stage together singing each other's songs & talking about what makes them tick. With a variety of different voices and singing styles from all over the country.
The consummate Deborah Conway, impassioned roots/blues guitar player Mia Dyson, Ella Hooper from the multi platinum selling Killing Heidi, the quirky Poperatic stylings of Kate Miller-Heidke and Golden Guitar winning, country music sensation Melinda Schneider will combine their extraordinary individual talents. Broad will be a truly broad experience.
Date: 17 Aug
Time: 8pm
Book: 8980 3333
Venue: Star Shell Botanic Gardens
Price: $30/$25