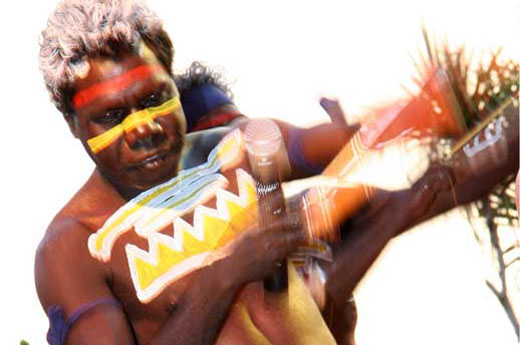 The 23rd Telstra National
Aboriginal & Torres Strait Islander Art Award
One of the country's most significant art awards. The opening night attracts visitors and artists from all over the country.
The evening includes presentations to winning artists and free entertainment by Indigenous traditional and contemporary performers in a classic tropical sunset setting. Take a rug and picnic basket and enjoy this highly regarded cultural event.

The Award showcases the very best Australian Indigenous art, highlighting cutting edge and innovative works in both traditional and contemporary media.
Date: Opening 6.30pm 11 Aug Showing until 22 Oct
Info: 8999 8201
Venue: Museum & Art Gallery of the NT
Price: FREE